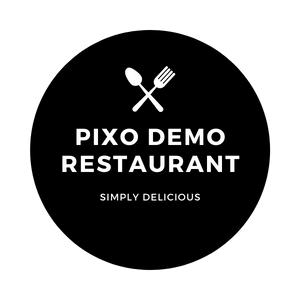 Starters
Beef carpaccio
Beef carpaccio with pink pepper, arugula and sundried tomatoes.
Fondus au Parmesan
This dish is simple, delicious, and most importantly, uses farm produce and by-products.
Chicken Tenders
Really golden and crispy breaded chicken.
Exotic salad & chips
Exquisite serving salad with Crisis chips and chopped vegetables on a blurred background.
Gambas
It's the perfect little dish to share with a good loaf of crusty bread to dip in the sauce!
Pasta
Linguine carbonara
Linguine, pancetta, eggs, parmesan, olive oil.
Tagliatelle funghi
Fresh pasta garnished with delicious mushrooms.
Penne napoli
The original recipe for pasta straight from Naples. One of the classics of Italian cuisine, this delight will surprise young and old.
Lasagna della nonna
This traditional grandma's lasagna features layers of tender pasta, ground beef, creamy mozzarella and ricotta cheeses, and a hearty tomato sauce that is made from scratch - no pre-made cans or bottles here!
Pizzas
Family Combo
Grab any 3 Medium Pizzas + 1 drink with this combo
Margherita
Tomates, mozzarella, oregano.
Pepperoni
Tomates, mozzarella, pepperoni.
Mexican
Barbecue sauce, mozzarella, chicken, corn, cherry tomatoes, onion.
Bufala
Tomato, mozzarella di bufala, arugula, olive
Bruschetta
Fresh tomato, mozzarella, arugula, parmesan, olive, basil.
Burgers
The Classic
Homemade buns, secret sauce, pickles, lettuce, tomato, Irish beef.
Bacon Cheese
Homemade buns, secret sauce, cheddar cheese, bacon, pickles, lettuce, Irish beef.
Eggs and Bacon
Homemade buns, secret sauce, cheddar cheese, bacon, egg on a plate, pickles, lettuce, Irish beef.
Truffles
Homemade buns, truffle sauce, Irish beef, melted cheese.
Spicy
Homemade buns, chili sauce, cheddar cheese, tomato, chorizo, Irish beef.
Meats
Charcuterie board
Pancetta, salami, cheese.
Beef tagliata
Unlike Bistecca alla Fiorentina, a thick-bone steak served with rare blood, tagliata is a boneless piece of grilled beef.
Chicken breast
Our favorite baked chicken breast recipes. Chicken with lemon, garlic, herbs and lemon.
Mixed plate
Includes a variety of meats, vegetables and condiments that will delight everyone.
Location
Rue du Noyer 296, 1030 Schaerbeek, Belgique